3 juin 2013
1
03
/

06
/

juin
/

2013
18:22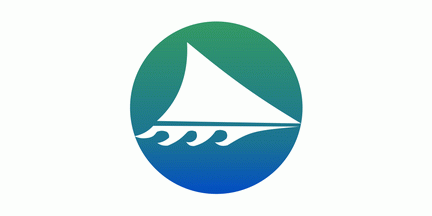 Official closing dinner of MSG Silver Jubilee Anniversary celebrations, hosted by
Honourable Rimbink PATO, OBE, LLB, MP
Minister for foreign Affairs and Immigration
Ballroom 1-4, Crown Plaza Hotel
Port Moreby, Papua New Guinea
01 june 2013.
Honourable James MARAPE, minister for finance (standing in on behalf of Hon. Rimbink PATO)
Honourable Governor Powes PARKOP, Governor of National Capital District
Honourable Delilah GORE member for Sohe
Heads of diplomatic corps
Honourable Secretary for foreign affairs, Mr Bill DIHM
Distinguished guests
Excellencies
Ladies and gentlemen
Once again, I woud like thank you very much for inviting me as Chief Guest for the Papua New Guinea Melanesia Week. It is truly an honour and privilege.
I wish to thank the organizing committee, the government and people of PNG for the warm and friendly hospitality accorded to us, members of EPG since our arrival to Port Moresby. We are truly grateful.
I believe, that it is only fitting that MSG EPG have finished its five weeks consultations in PNG parallel to the PNG melanesia week, as this is where our organization, the MSG was formed during the informal meeting at Goroka, Eastern Highlands Province in 1986.
On behalf of the Kanak people in New Caledonia and on behalf of the FLNKS (Front de libération kanak socialiste), our liberation movement which represents the Melanesian people still colonized under French rule, I wish to thank the MSG and especially PNG for its continued support to our struggle. We are forever grateful to you all.
Actually the MSG voice in the United Nations and international fora has enabled the voice of our Kanaky people to be heard. This is a pure example of our MSG solidarity, with the great potential and achievements, we can conquer.
The MSG leaders summit in two weeks'time is very important for the people of Kanaky. We will take the huge responsability as the incoming Chair of our organization.
It is timely and fitting because this wille give us, the FLNKS, the opportunity to demonstrate our leadership capability in this sub-regional organization, noting also that the 2014 general elections in New Caledonia is a vital period that will determine the future of the Kanaky. By the same token, the FLNKS is encouraged by the process the MSG is taking in recognizing the issues over West Papua.
I wish to stress to you all, that the FLNKS will take on this responsability with humility, respect and confidence to lead our sub-regional organization in a prosperous, peacefull and happy future.
I wish to add, as well, that the main agendas that we have pursued on : security, trade, climate change, economic social and cultural intitiatives will be accorded the dedication and hard word under the FLNKS leadership. It is obvious that the condition of success is your support.
In addition, in all our collaboration, we must not forget OUR PEOPLE. They want to participate in the MSG process. And we must ensure that their voices are heard. This is to ensure the MSG remains relevant to its people.
The future prospects for MSG looks promising. And what would be needed, is robust leadership. Let us all continue to work together to achieve the aspirations and dreams of our people and bettering their livelihoods.
God bless us all
God bless Melanesia
Thank you very much
Merci beaucoup
Tankiu tru
Tankiu tumas
Oleti
Traduction des grandes idées sur l'engagement de la présidence du GFLM par le FLNKS.
« le sommet du GFLM dans deux semaines est très important pour le peuple kanak. Nous allons prendre l'immense responsabilité d'assumer la présidence de notre organisation. Cela tombe à point nommé et de façon pertinente car ce sera l'occasion de démontrer notre aptitude au leadership dans cette organisation subrégionale. Notons aussi que les élections générales de 2014 en NC constitueront une période cruciale qui sera déterminante pour le future de la Kanaky… » .. Le FLNKS assumera sa responsabilité, on en prend l'engagement devant vous, avec humilité, respect et confiance pour conduire notre organisation subrégionale vers un avenir prospère, paisible et heureux »… « Par ailleurs concernant les grandes problématiques qui nous occupent que sont : la sécurité, le commerce, les changements climatiques, les initiatives économiques, sociales et culturelles, elles feront l'objet d'une attention constante et d'une implication de travail permanente sous la présidence du FLNKS. Mais pour cela le FLNKS a besoin de votre aide pour que le succès soit au rendez vous ».. Enfin n'oublions pas notre peuple qui souhaite participer au processus, leur voix doit être entendue, cela permettra d'assurer que le GFLM demeure quelque chose de particulièrement utile (et nécessaire) pour notre peuple »